Angie Greene comes from a talented sporting family. From her Pop, to her dad, to her two brothers, all have excelled in sport. Her two brothers' sporting journeys couldn't be more different though – because one is gay. 
Episode 37: Overview
Warning: This episode contains language that some people may find offensive or distressing.
Angie Greene's been surrounded by Professional Sport since she was a young kid.
Her Pop, Frank Sedgman was a champion tennis player, her dad Russell is in the Australian Football League Hall of Fame, and her two brothers were, and are talented athletes. Their sports journeys though have been very different.
Steve went on to play AFL football at the highest level for 5 years, while Brent removed himself from team sport altogether – because of the homophobic language he'd hear on the sports field and in sports environments in general.
Angie saw what her brother was going through – over many years. Add in the sexism, and racism – and she didn't want to be part of sporting environments either.
That was till she started, Stand Up Events, an organisation that's challenging sexual and gender discrimination in sport.
CLICK PLAY to listen to Angie Greene
Episode Guest
Angie Greene is the CEO of Stand Up Events, an organisation that is "…dedicated to fighting sexual and gender discrimination in sport and in life. "
Episode Run-Down
Angie introduces herself and her organisation (Stand Up Events)
The differing sports journeys of Angie's brothers
The challenges of sports cultures
Teaching sports-people about homophobia and transphobia
Knowing if people are open to change
The homophobia in team-sports (for Angie's dad and brothers)
Why visibility of LGBTI people (in sports clubs) matters
Pride, homophobia and transphobia – The response of officials
St Kilda: A leading club that's supporting LGBTI people in  AFL footy
Three things sports clubs could do right now
The Lightning Round: invisibility, standing up, inclusion, equality in sport, feeling welcome in sport, and impact
Why there is space for standing up for social issues in sport

Episode Links
Catch up on Pushing The Edge 2017
Support Pushing The Edge Podcast
Listen to More Education Podcasts
'Pushing The Edge with Greg Curran' is a proud member of the Education Podcast Network.
Click on the image below to listen to more podcasts made by educators for educators.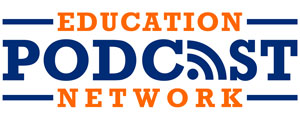 Please Share This Episode